Would you be willing to travel 1/2 way around the world

  

to meet a group of strangers…….and possibly turn your dreams into reality?What's the Scoop?  ✈️   5 Continents….1 spot Remains
Putting like-minded people together with mentors
and experts willing to not only share,
but teach their secrets to online success,
is the catalyst to creating a life of your own design.
Now put all of these people in an amazing house
in beautiful Bali for 6 days and watch the magic happen.
Successful people in every walk of life attribute
their successes to Mastermind events; they inspire,
educate and offer that vital personal connection.
"You are the average of the 5 people you spend the most time with", so for 6 days why not surround yourself with success stories…leaders…freedom-preneurs.
We already have an amazing group of people traveling from every corner of the globe because they are ready to stop wishing and start doing:
Meet the attendees below…
Hanalei Swan debuts on the Bali Mastermind 2016
Africa:
*  
Starrwyn T.
is our competition winner from Mauritius off the coast of Madagascar. Starr has been a part of the Tribe for 4 years and she loves to inspire other moms to live a life of purpose and abundance as Freedom-Preneurs.
Australia:
*  
Catheryn W.
from Perth and is looking to taking her Real Estate business to the next level by acquiring the knowledge and Online Digital assets.
*  
Mel F.
from Melbourne just found the Unstoppable Family online under 2 weeks ago and she says that she knows when just something just Feels right.
*  Kim Barrett & his partner Liliana….both of Hustle Hat Co.  Kim is a Keynote Trainer for Facebook and the owner of "Your Social Voice" in Perth which he employees 30+ people from Australia and Asia.
Europe:  
*  
Vladka K.
is originally from Czech Republic, currently based in London…from her FB profile, "I'm a lover of LIFE, a fighter and a believer in humanity."
*  
Tom M.
is originally from the Netherlands and now lives in Bali with his Dutch Nomad Family where they currently have 3 different business.
*  
Roos M.
also from the Netherlands is currently living in Bali after her family has spent 5 years working over in Jakarta.
*  Victoria M. from the UK…here's a post she made today, "One year ago I saw the most amazing family on Facebook. They were traveling the world, inspiring people with their message of freedom and creating an amazing income online.
I wanted to know the secret to their success; how someone could choose such an unconventional path and not only survive but thrive. That family was the Unstoppable Family; Brian, Rhonda and Hanalei Swan! They inspired me to take a leap and live a life that I love every single day.
North America
*
Valerie K.
 has been part of our Tribe for 10 years and has been to our events all over the World…this is the 1st time together here in Asia 🙂
Asia
*  Since we've been living in Bali, Indonesia for the past 15 months…I'm counting both Rhonda & I :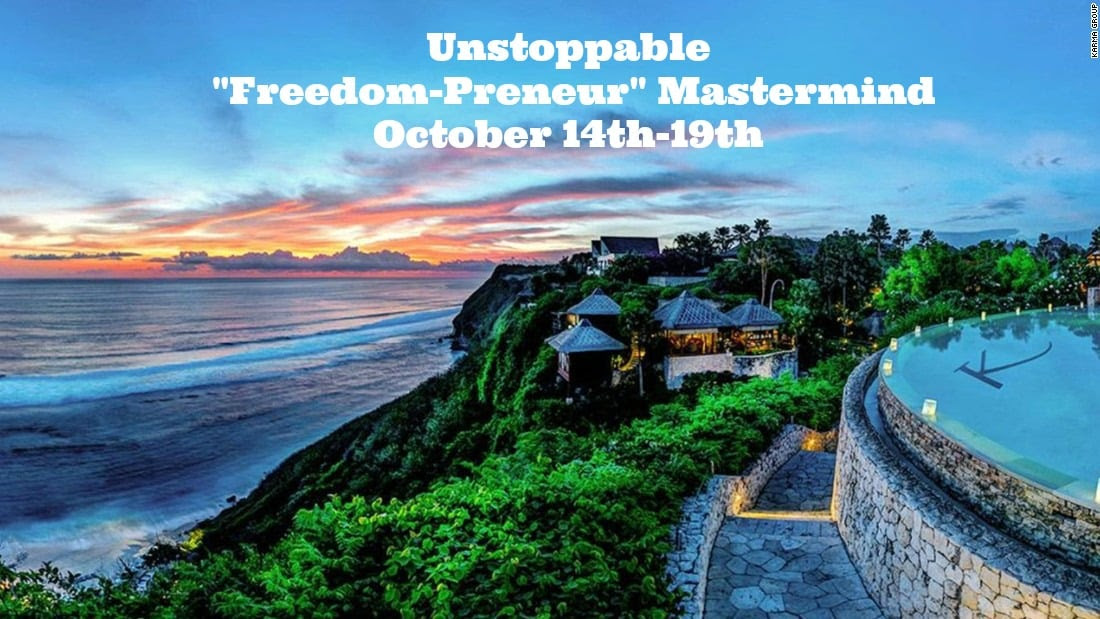 ♦️  Happy
Sunday
 morning from Bali…
Rhonda & Brian Swan
to see if our Event is what you Need for your Business now.